More Wedding Flowers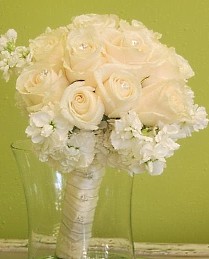 Fresh flowers bring a room to life with beauty and fragrance. Style-savvy clients turn to FLORAL CONCEPTS for memorable events that deliver elegance, splendor and style.
Floral Concepts is an upscale retail florist serving the Dallas Metroplex since 1986. We deliver the freshest flowers in the metroplex. Our shop specializes in creating floral designs for large and small venues, hotel ballrooms, corporate events, weddings, receptions, parties and other social gatherings.
The fragrant and splendid blooms you hold on your wedding day will be remembered all your life.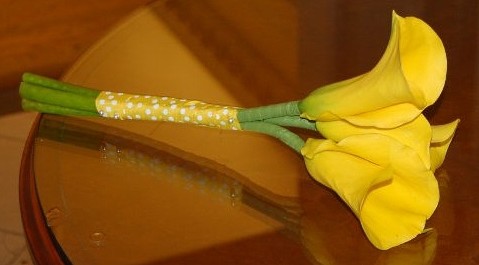 From classic to contemporary design... Pastels to vibrant colors and...
Simple to elaborate floral combinations... A bridal bouquet from FLORAL CONCEPTS is your first essential accessory.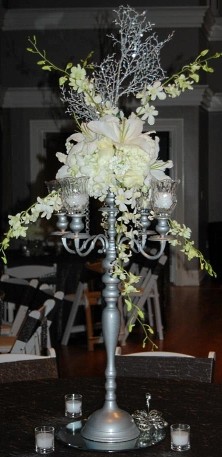 The ideal handful of flowers will commemorate tradition, relay significance, and enrich your memories; a bouquet is a token of honor. The bridal bouquet is one of the most important elements of the bride's attire and deserves special attention.
There are many colors, scents, sizes, shapes and styles of bouquets to choose from. Popular styles are the cascade, clutched, contemporary and hand-tied garden bouquets.
We will arrange the most exquisite blossoms to perfectly complement your personal style, your gowns, the season, and the color palette of your wedding day.
We would love to use our creativity, talent and experience to bring your special day to life.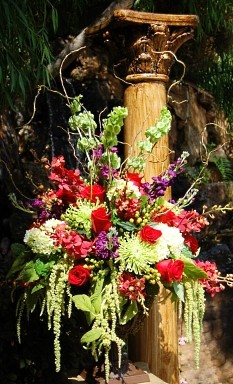 Wedding Party Flowers

Your wedding day will be one of the most important days of your life, and your flower and bouquet choices require careful consideration. Make a list of the members of the wedding party and the other people who will be participating in the wedding.
Besides the bride and groom, this list should include: the maid of honor and other bridesmaids, the best man, the groomsmen and ushers, the flower girl and the ring bearer. Along with parents, grandparents, etc., these are all people for whom bouquets, corsages or boutonnieres are traditionally provided.
POPULAR WEDDING FLOWERS BY SEASON


Popular wedding flowers that are readily available in SPRING: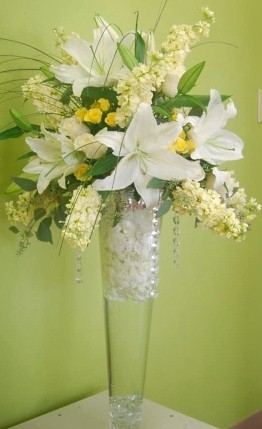 daffodils

lilacs

peony

tulips

freesia

sweet pea

lily of the valley

Flowers that are most beautiful and available in SUMMER:
miniature callas

rose

dahlias

gardenia

gerberas

hydrangea

lilies

sunflowers

FALL wedding flowers include the following:
asters

callas

chrysantemums

hydrangea

berries

Popular flowers for a WINTER wedding:
amaryllis

gardenia

rose

star of Bethlehem

evergreens